Gaudenzia 26th Annual Women and Children's Conference
March 28 @ 8:00 AM

-

March 29 @ 4:30 PM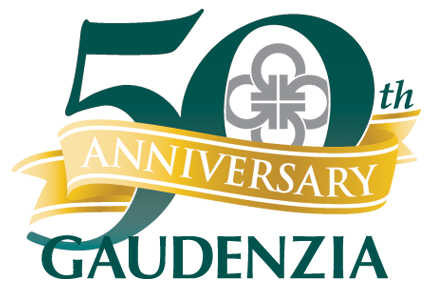 In partnership with

                                                                   Thank you to our Sponsors!




Please join us for the 26th Annual Gaudenzia Women and Children's Conference March 28-29, 2019. 
 The Keynote Speaker on Thursday Morning is Survivor, Author and Advocate, Elizabeth Smart. 
The abduction of Elizabeth Smart was one of the most followed child abduction cases of our time. Elizabeth was abducted on June 5, 2002, and her captors controlled her by threatening to kill her and her family if she tried to escape. Fortunately, the police safely returned Elizabeth back to her family on March 12, 2003, after being held a prisoner for 9 grueling months.
Through this traumatic experience, Elizabeth has become an advocate for change related to child abduction, recovery programs, and National legislation. Elizabeth triumphantly testified before her captor and the world about the very private nightmare she suffered during her abduction, which led to conviction.
 The Founder of the "Elizabeth Smart Foundation", Elizabeth has also helped promote The National AMBER Alert, The Adam Walsh Child Protection & Safety Act and other safety legislation to help prevent abductions.
The Luncheon Speaker on Thursday Afternoon is Joel Jakubowski, MA,CRS,CIP,CADC.  He will be discussing the Family Roles in Addiction.
Friday Morrning will be a panel discussion entitled "Combating Human Trafficking Through Cross Disciplinary Collaboration" moderated by Shea Rhodes, Esquire, Director and Co-Founder of Villinova Law Institute to Address Commercial Sexual Exploitation.
The Luncheon Speaker on Friday Aftenoon is Candy Finnigan, Interventionist on the A&E Series "Intervention". Known as "The Face of Recovery," Candy Finnigan is a nationally recognized addiction specialist, interventionist, lecture series speaker and noted author who has been involved in all areas of the recovery business for over 25 years. Finnigan was one of the original featured interventionist on the Emmy Award-winning, critically acclaimed A&E series Intervention for all 13 seasons. Finnigan and the show have been widely praised since 2004 as a groundbreaking example of how reality television and therapeutic efforts could be combined.

The goal of this year's conference is to enable healthcare professionals to promote healthier outcomes for pregnant women and families in high risk situations. The conference staff consists of professionals knowledgeable in assessing and treating the medical, legal and social impact of substance abuse. The 26th Annual Conference will enable participants to promote better outcomes for women and children exposed to High Risk Pregnancy, HIV/AIDS, Substance Use Disorder, Co-Occurring Disorders, incarceration, Opioid Use Disorder, other emerging drug trends and healthcare related issues.

Target Audience
This program is designed for healthcare professionals, social
workers, drug and alcohol treatment professionals and other
interested health and children's service providers.
FAQs
Interested in sponsoring or exhibiting at the Gaudenzia Women and Children's Conference?
Please contact Erin Pressel at epressel@gaudenzia.org or 484-388-3864
How can I contact the organizer with any questions?
Please contact Erin Pressel at epressel@gaudenzia.org or 484-388-3864
or Mary Bair and Jackie Felker at jfelker@gaudenzia.org or 717-238-4200×1119